The area of Punta Restinga is just in front of the fishing dock of the popularity of La Restinga, in the Southern part of El Hierro's island. Is a tongue of submarine lava with a very varied relief: cliffs, veriles, sandy platforms, caves. In these bottoms, the diver can encounter groupers of big size, see imposing mongrels planning over the sand and follow gracile trumpets fishes in their search for small prey.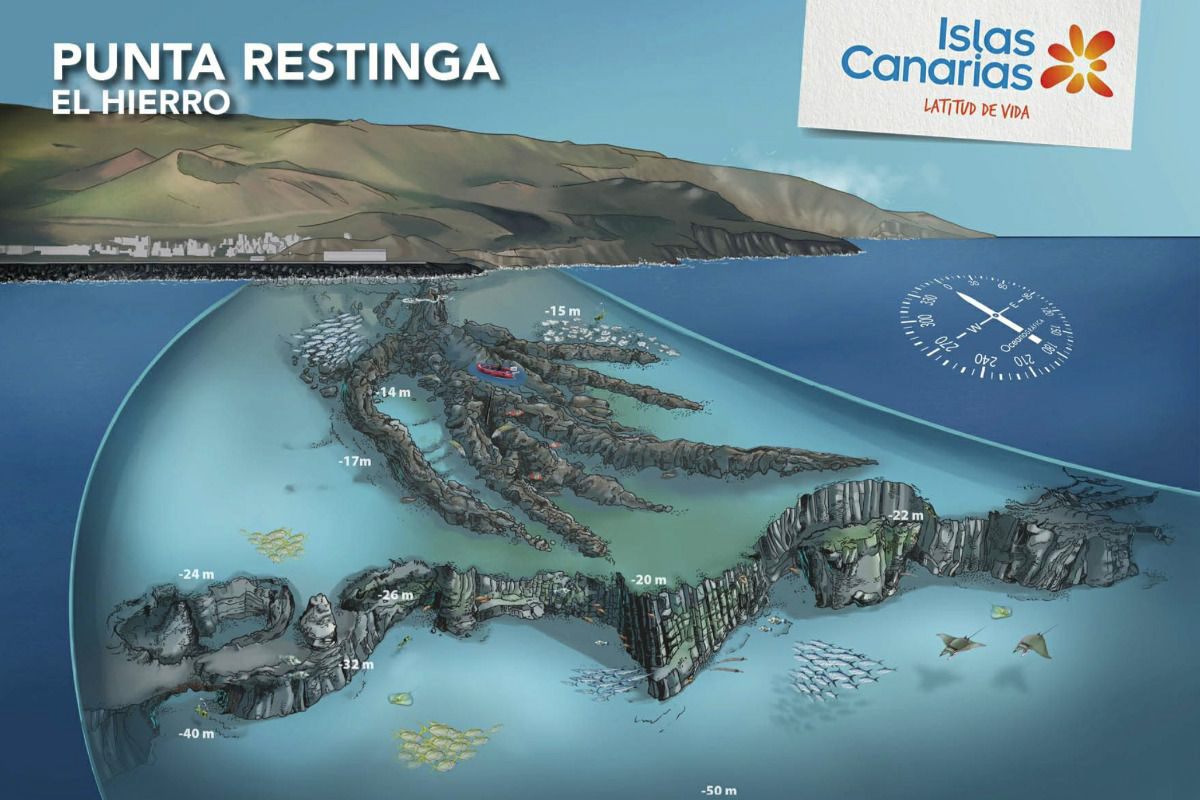 Level: Advanced
There are currents: Yes, of medium-high intensity
Depth: 30 m
Difficulty: High
Sea/Ocean departure from the ship
Temperatura temperature: 19 º en invierno – 23º grados en verano
Outside temperature: 20º in Winter – 25º in Summer
Visibility: High(30m)
Bottom: Rocky
MARINE SPECIES
Devil rays, Groupers, Manta rays, Moray eels, Spiny drumlins, Lobsters.