Welcome to our Virtual Classroom for Diving Instructors. In that you can, altogether with you whole elearning material, review all the theory part of the courses, and also receive all the necessary information about the requirements for accessing the course, documentation,…
Choose the course you want and solicitation us a password for allowing yourself to access this formulary.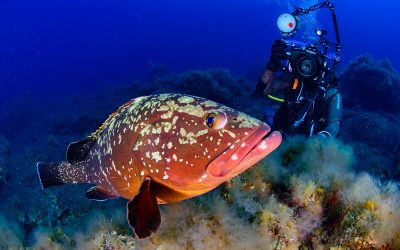 Located in the west limit of the Marine Reserve, this area starts near the seashore with the rocky bottom covered with seaweed that abruptly falls creating a rather tortuous path at not more than 10m depth. This serial has numerous cracks, arches, and small caves...
Request access passwords: