The lava tongue that forms the punta del salto continues underwater and goes down progressively until being confused with the circular rocky bottom. In the least deep area, the laguna de Roca is drilled by small caves from diving and a tunnel with lightning entrances in the ceiling that creates light plays in the interior. These shallow caves are habilitated by lobsters from El Hierro, Canary Islands cicadas, and shrimps, and it's not bizarre to see entering the tunnel to some group of salemas. Parallel to the rocky wall descends an August gully that runs between two rocky promontories and is often a favorite haunt of trumpetfish, being able to see in some occasions groups of more than 20 specimens. It's an immersion that doesn't go farther than 20m of depth because the most varied and interesting is in the shallow part around the tip. It's easy and fun diving, but it loses its attractiveness when it gets affected by the bottom of the sea and we cannot visit the tunnel and the caves.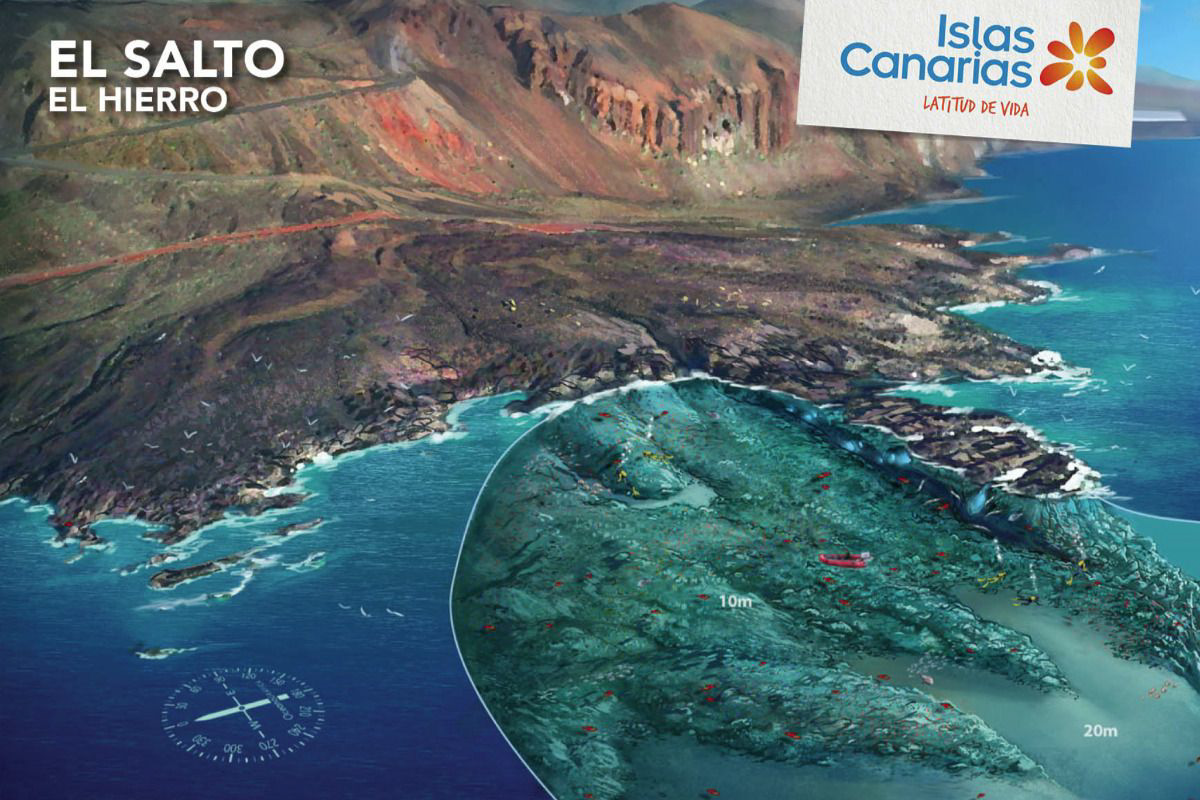 Level: Advanced
There are currents: No
Depth: 20 m
Difficulty: Low
Cave/ Cenote departure from the boat
Water temperature: 19 º in winter – 23º in summer
Outside temperature: 20º in Winter – 26º in Summer
Visibility: High (30m)
Bottom: Rocky
MARINE SPECIES
Trumpetfish, Abalone, Manta ray, Lobster, Blue rooster.