Located in the west limit of the Marine Reserve, this area starts near the seashore with the rocky bottom covered with seaweed that abruptly falls creating a rather tortuous path at not more than 10m depth. This serial has numerous cracks, arches, and small caves which provide shelter for numerous moray eels and murres, as well as shrimps and crabs. A great place for training yourself searching hidden fauna, although it would maybe be convenient to leave it for the end of the immersion if we have the purpose of going down to the deepest area, that is in the South direction after leaving behind a bit inclined area preying surrounded by black sand patches. Here at the bottom of the sea, it falls again creating another path more or less parallel to the coast, that goes from almost 30m of depth to more than 40m. There are also cracks and caves, although on this occasion the stars are the abbot, horse mackerel, or even the famous devil rays. If we move to leave the wall at our right, this loses height and the background becomes sandy, abundant with garden eels, and a good place to see keepers or stingrays.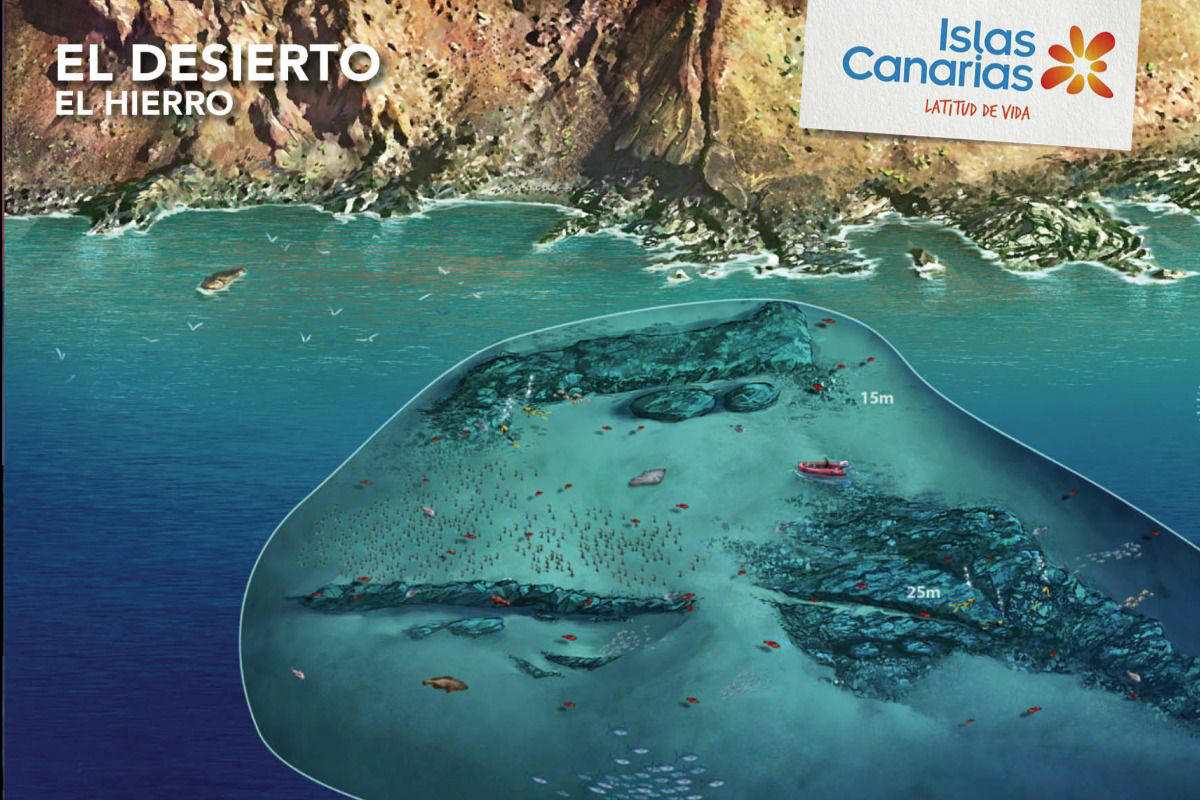 Level: Advanced
There are currents: Yes, of low-medium intensity
Depth: 30 m
Difficulty:Low
Sea/Ocean departure from the ship
Water Temperature: 19 ° in Winter -23° in Summer
Outside temperature:20º in Winter – 26º in Summer
Visibility: High (30m)
Bottom: Sand and stone
MARINE SPECIES
Garden eels, Groupers, Manta rays, Moray eels, Manta rays, Devil rays, Tunas.